Elect Elaine – Guarantee Affordable Housing
By
Make a donation to Elaine Lite's campaign – add .07, so she'll know it comes from the netroots
The City of Asheville defines affordable housing:
"This term can mean different things to different people, but the City of Asheville uses it to mean housing that working families earning $15,000 to $40,000 a year can rent or buy without using more than a third of their income for housing (mortgage or rent payments plus utility costs). For a household needing a three-bedroom house or apartment in the Asheville area, the upper limit of affordability is currently (in 2006) a purchase price of about $125,000 or a monthly rent of about $1000 (including utilities). This is the upper limit; most households within the target income range can afford considerably less."
In a search at Ashevillehomebuyer.com, I found 118 homes for under $125,000. Only 72 of these listings were 3 bedroom units, and 55 of these were all in one condominium complex. This leaves exactly 17 affordable homes in Asheville according to the city's definition.
17.
Elaine Lite is running for City Council, and she wants to guarantee the availability of affordable homes for people who live and work in Asheville. As foreclosures skyrocket across the country, more and more people will be forced out of their homes, and they'll be looking for places to live. Will the American Dream be available to them?
Make a donation to Elaine Lite's campaign – add .07, so she'll know it comes from the netroots
So many in our area already pay more than 30% of their incomes for housing costs:
AC-T: "More than 12,000 households in Buncombe are paying more than 30 percent of their income for rent and utilities — an increase of more than 3,000 households from 2000 to 2005. And 15,290 workers fall below the $9 average hourly wage threshold that makes a one-bedroom older efficiency apartment affordable.
Dedman notes that many workers do live with someone else who works, increasing their rental ability, and he stresses that some of those 15,290 workers may make more than the average. But that still leaves an estimated 7,000 or so workers below the threshold and thousands more struggling to get by."
Elaine Lite recognizes that our city government can do a few simple things to create opportunities for working people to afford a safe, livable home. From her campaign platform: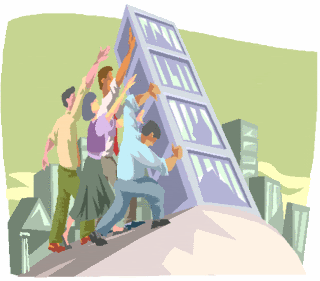 "Reinstate Asheville's Mandatory Minimum Housing Code, which was gutted by a previous Council and not restored by the current Council. I will propose restoring the Code within my first 100 days in office. I believe that all families in Asheville deserve decent, safe living conditions. The mandatory housing code was extremely effective over 10 years in improving our housing stock and ensuring that no one has to live in slum conditions.

Implement Inclusionary Zoning for all new developments, requiring that every new development will include a significant percentage of units that are truly affordable for working families.

Prioritize affordable developments. As we consider new developments, we must address the shortage of affordable housing in our community.

Create a City-funded Land Trust to hold land and housing in trust, keeping housing affordable in perpetuity and preserving open space and farmland. Require that housing built with affordable housing funds will be kept affordable for future generations of homeowners."
I got ahead of the housing crunch, purchasing my home in west Asheville for just $112,000 a few years ago. There aren't any bargains like ours left in Asheville.
Many nonprofit groups work very hard to assist folks in finding housing, and the city has made some decent efforts as well. However, the depth and breadth of the problem requires someone with the leadership to guarantee affordable housing for our citizens. Elaine Lite's plan will create affordability now and in the future by recognizing that we all have a civic responsibility to keep Asheville affordable for those who live and work here.
Now's the time to donate to Elaine's campaign. She's in a primary against 14 other candidates, and if she doesn't get the message out, then it'll be Asheville's workers who are left out in the cold.
Your $5.07, $10.07, $25.07 or more can make a big difference. If you believe that affordable housing ought to be one of the city's biggest priorities, then donate today.