Faith Based Money – Want Some?
By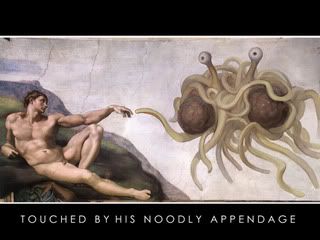 Calling all Buddhists, Muslims, Pagans, Christians, Unitarians, et cetera. Senator Richard Burr is coming to town on Wednesday to tell you how to get your piece of the federal faith based pie.
"U.S. Senator Richard Burr will host a federal grant workshop in Asheville to focus on improving access to federal grants for faith-based and community initiatives.

The workshop will be held at 9 a.m. Wednesday at the Reuters Center at the University of North Carolina at Asheville. Burr will deliver opening remarks to workshop attendees.

The workshop is part of Burr's North Carolina Economic Development series to make the state more competitive in the federal arena. The seminar is free and open to the public. Pre-registration is requested. North Carolina faith-based and community initiative organization personnel and those who wish to attend the workshop should contact Emily Cranford at (202) 224-3154."
Just kidding. There's no way you're going to get Faith-Based money unless you're an evangelical Christian.

People of faith are quite often the most compassionate, active people around. The problem with the faith-based programs, of course, is that the term itself is Bushcode for "Christian programs". That's why it'd be great to see our very active pagan community turn out to ask about federal grant monies to aid the environment and education. It would be wonderful to have our Muslim community turn out to ask about funding for prejudice-reduction programs. Christians don't have a corner on the recovery model of substance abuse treatment. Buddhists can feed the homeless as well.
Faith-based programs are all well and good. As long as the programs are run competently and inclusively, I don't have a preference between a Baptist group and a Zoroastrian group receiving funding. However, when faith-based is reduced to Christian-only, then we've got a state-sponsored religion on our hands.
James at BlueNC says, "What the heck is anconservative creature like Burr doing teaching people to grovel at the public trough? And more to the point, what's this "faith-based" business all about? It's bad enough that religions get preferential tax treatment in the US, but now we're spending taxpayer dollars to train them to master the art of squeezing federal dollars for their faith-based programs?"
Our government ought to spend a lot more money on effective programs for impoverished and addicted people, so I'm not sweating the expense. I'm a lot more likely to fear the conflation of a single religious sect with government. It's especially scary that George W. Bush signed an executive order in 2006 to "expand opportunities for faith-based and other community organizations" at the Department of Homeland Security. Maybe a good Buddhist ought to ask how to get a hold of that faith based Homeland Security money. It would be poignant to see an NC Muslim group qualify the same as Florida Christians for money to open a prison.
David Kuo, former second-in-command of Bush's Office of Faith Based Initiatives, has a book coming out which details:
"an office used almost exclusively to win political points with both evangelical Christians and traditionally Democratic minorities.
[…]
"He says some of the nation's most prominent evangelical leaders were known in the office of presidential political strategist Karl Rove as "the nuts."

"National Christian leaders received hugs and smiles in person and then were dismissed behind their backs and described as 'ridiculous,' 'out of control,' and just plain 'goofy,'" Kuo writes."
[…]
"Kuo quotes an unnamed member of the review panel charged with rating grant applications as saying she stopped looking at applications from "those non-Christian groups," as did many of her colleagues."
It's nice of Senator Burr to make a trip to the mountains, and Hooligans hope that oodles of faith-based dollars fall into area coffers. However, Burr, Bush, and other theocrats in government would like to see our money go only to Christians, and the right Christians at that. This is known as state-sponsored religion, and it's not acceptable per our Constitution.
So go on down and tell Senator Burr what you think of faith-based money. Tell him about how you're a Pastafarian trying to start a carb clinic for underweight girls. Tell him that government shouldn't be in the business of favoring one religion over any others. Ask him if he has any non-Christian friends or if he's ever attended a mosque or temple. Have some fun, and get some video.