Elaine Lite: Proven Leadership
By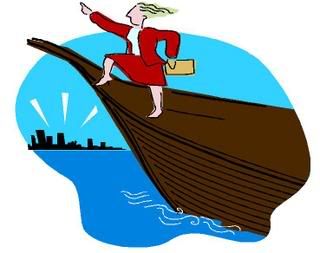 (click here to make a donation to Elaine's campaign)
When Buncombe County Commissioners sprung their sweetheart deal for Progress Energy onto the populace, they arrogantly expected it to sail through without opposition. But as awareness grew of the commission's two years of secret meetings, the diesel fuel to run the plant, the pollution the plant would bring to west Asheville, the unnecessary nature of the plant, and the commission's unwillingness to seriously consider alternatives to burning diesel fuel, community leaders came together to put the brakes on the ill-considered decision of the Commission.
At the forefront of this community effort was Elaine Lite. Her leadership of Mountain Voices Alliance led to a crushing defeat for the secretive Commissioners and for a shocked and humbled Progress Energy. As a result of Elaine's leadership, hundreds of people came out to canvass Woodfin neighborhoods. Other community luminaries came together to brainstorm energy options and legal maneuvers. And today Progress Energy is working closely with our community to formulate an energy strategy that meets our future needs while emphasizing renewables and conservation.
(click here to make a donation to Elaine's campaign)
Elaine lays out more of her leadership and activism experience:
"I am a volunteer with the WENOCA Sierra Club, a member and volunteer for the Preservation Society of Asheville and Buncombe County, a steering committee member of Asheville PARC, and a board member of Hope for Horses. Because of my deep concern about overdevelopment in our mountains, I was a founding board member of the grassroots environmental group Mountain Voices Alliance, and have been a volunteer leader in the Save Our Slopes Campaign."
Heather Rayburn, friend of Elaine Lite, said in a ScruHoo comment thread,
"Elaine has spent the last year and a half attending planning board meetings in both city and county … technical review committee … city and county commission … making personal visits to development sites where the people below have been dreadfully impacted by poor development practices … she's met with enforcement officials … city and county officials … etc. to discuss at length what we're facing and to educate herself.

Over the past two years, she's been studying policy and taking unpaid time out of her personal life to comment out of the goodness of her heart for the community — all the while publishing Critter magazine not just here, but in several cities. I'm very thankful someone of her caliber is willing to run for what is a thankless, underpaid job."
Elaine understands the mechanisms of city and county government, and she has continued to lead on every major growth, development, energy, and environmental issue facing our city and county. Talk to anyone who knows Elaine, and they'll tell you about her intelligence, patience, perseverance, and grace.
Elaine needs our help if she's going to lead our city to a sustainable future. Now's the time to give generously to her campaign. Remember to add .07 cents to your donation, so the campaign will know it came from the netroots. Your $100.07, $25.07, or even $5.07 will go towards yard signs, phone banks, bumper stickers, canvassing, and the other minutiae of running a serious campaign. If you can't give money today, please head over to Elaine's site to offer your time and resources.
(click here to make a donation to Elaine's campaign)